Turtle Beach VelocityOne Flight 通用型飛行控制器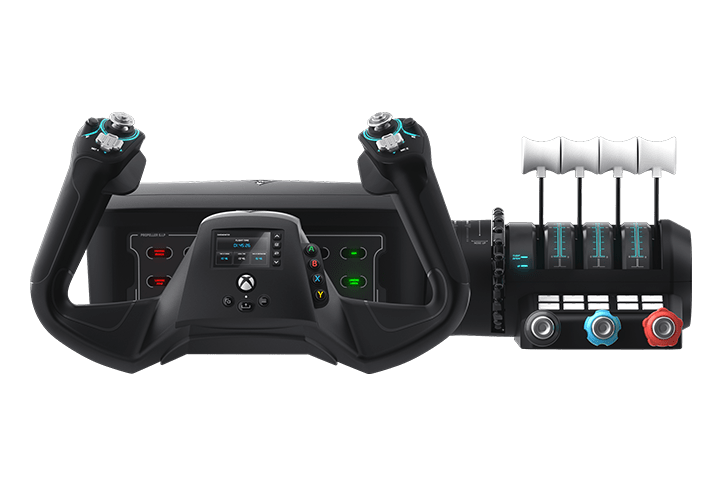 UNIVERSAL DESIGN
VelocityOne™ Flight includes everything you need to get off the ground. The included throttle quadrant with dedicated trim wheel and a realistic yoke with integrated rudder controls equips every home-pilot with a full suite of controls right out of the box. Plus, experience immersive audio and coordinate your flight through the integrated headset audio jack.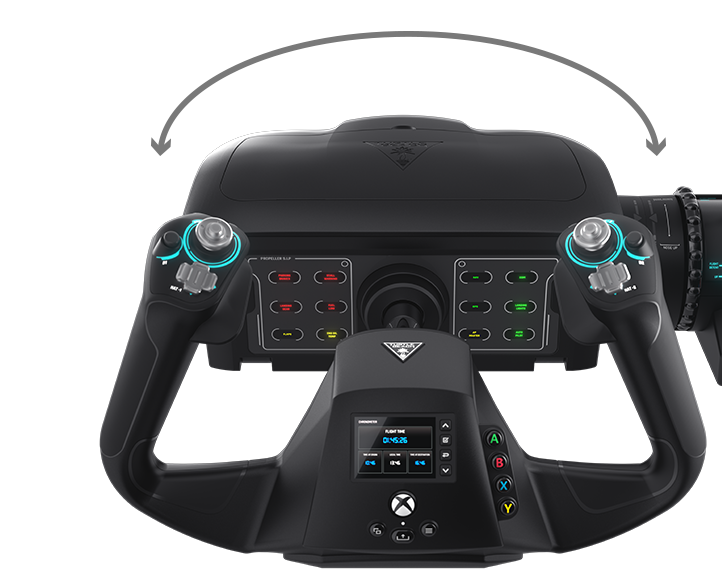 REALISTIC YOKE DESIGN
True-to-life 180° yoke handle rotation tuned for smooth and precise adjustments of any aircraft. Built to last with a non-contact hall effect sensor in the yoke shaft, you'll have smooth control over long-term usage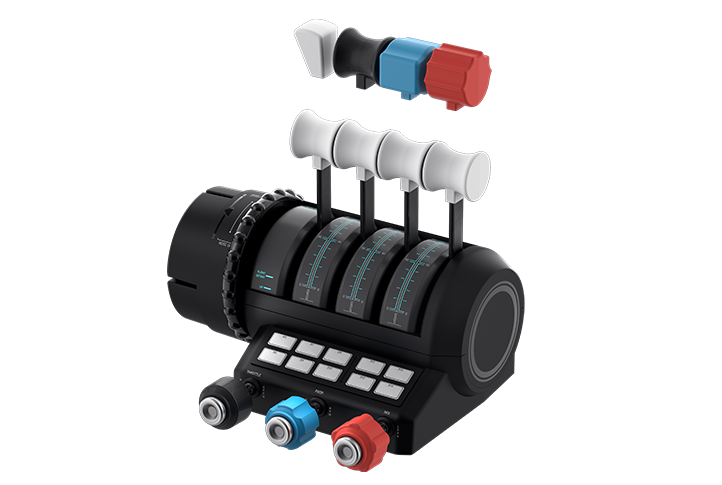 MODULAR THROTTLE QUADRANT
Dual lever and vernier controls along with 10 programmable buttons and an integrated trim wheel provide a realistic experience for both light aircrafts and heavy jets. Customize your throttle controls with included custom lever handles to match your preferred aircraft.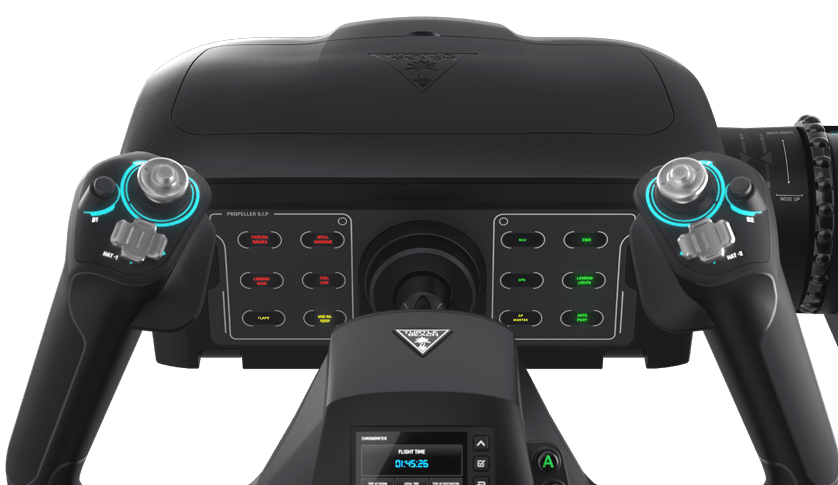 STATUS INDICATOR PANEL
Receive real-time status alerts and monitor essential cockpit, navigation and engine systems and warnings. Customize the color of the ambient light, and swap between two different panels to fine-tune the cockpit to your liking.
相關產品