MSI 微星 Pro MP242 專業顯示屏 (23.8吋 FHD (1920x1080)、75Hz、IPS)
產品描述
PROFESSIONAL MONITORS
PRO MP242
Your Eyes Are Everything
Learn From Home
With Efficiency & Effectiveness
With the PRO MP242 eye care monitor, children will no longer need to worry about the flicker and blue light from the screen that may harm their eyes. This allows them to study for online courses with the most suitable position and put cooperative learning into practice with parents and siblings at home.
More Stabilized Monitor Panel
FLICKERING / DRY EYE / EYESTRAIN / READING GLASSES
Thanks to MSI Anti-Flicker technology, a stable output current for the monitor is provided. It will protect children's immature eyes and also help against dry eyes and eyestrain.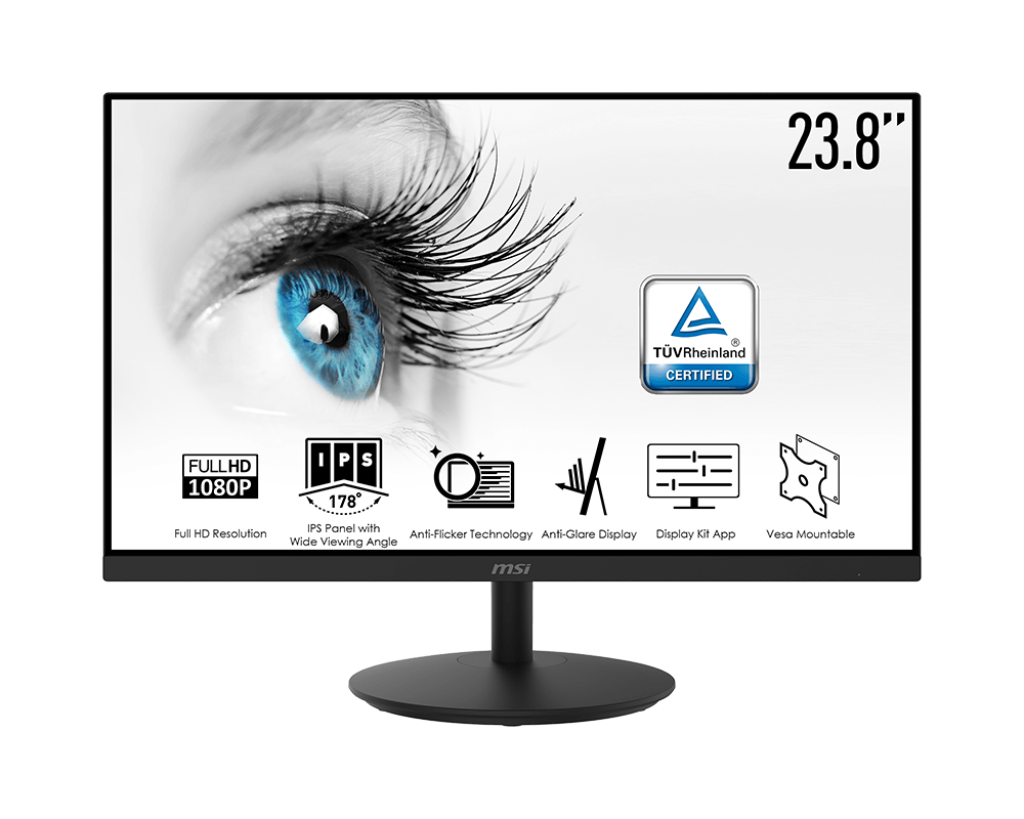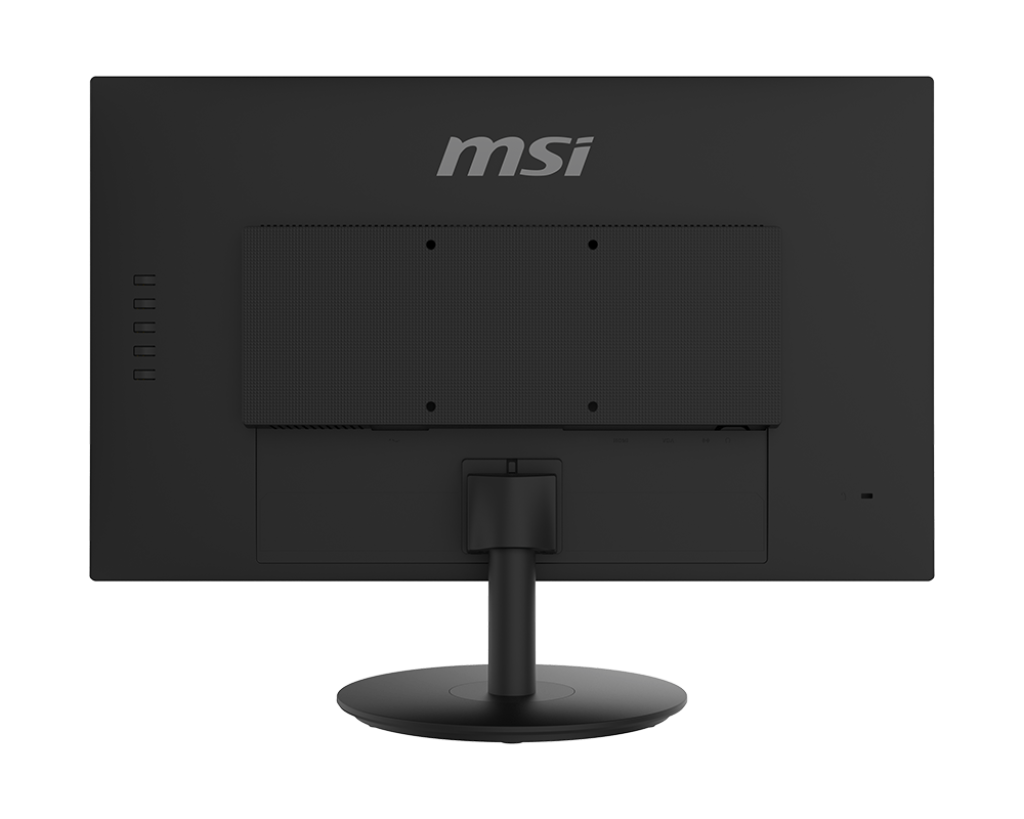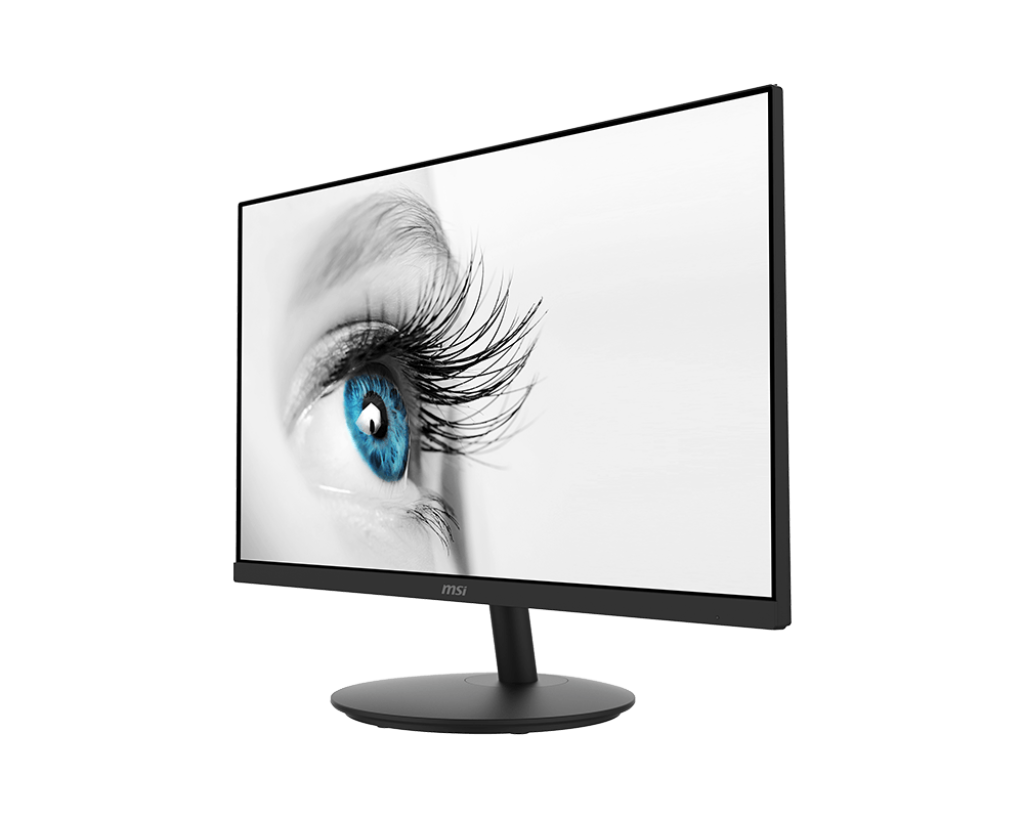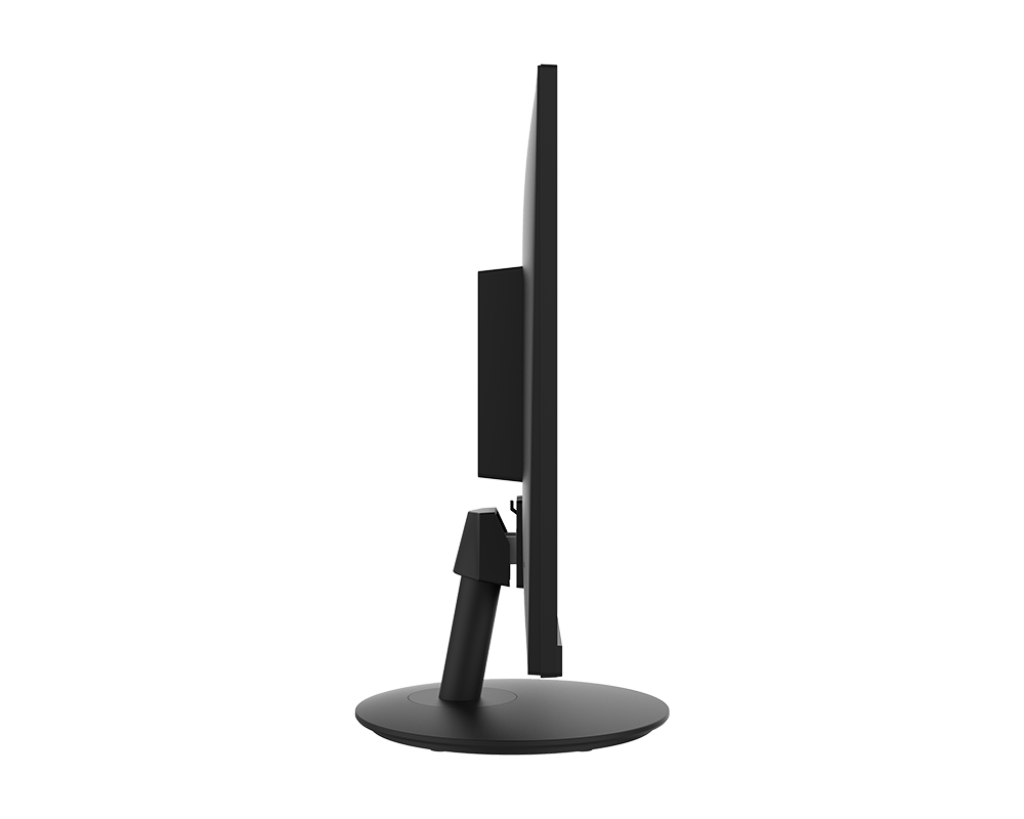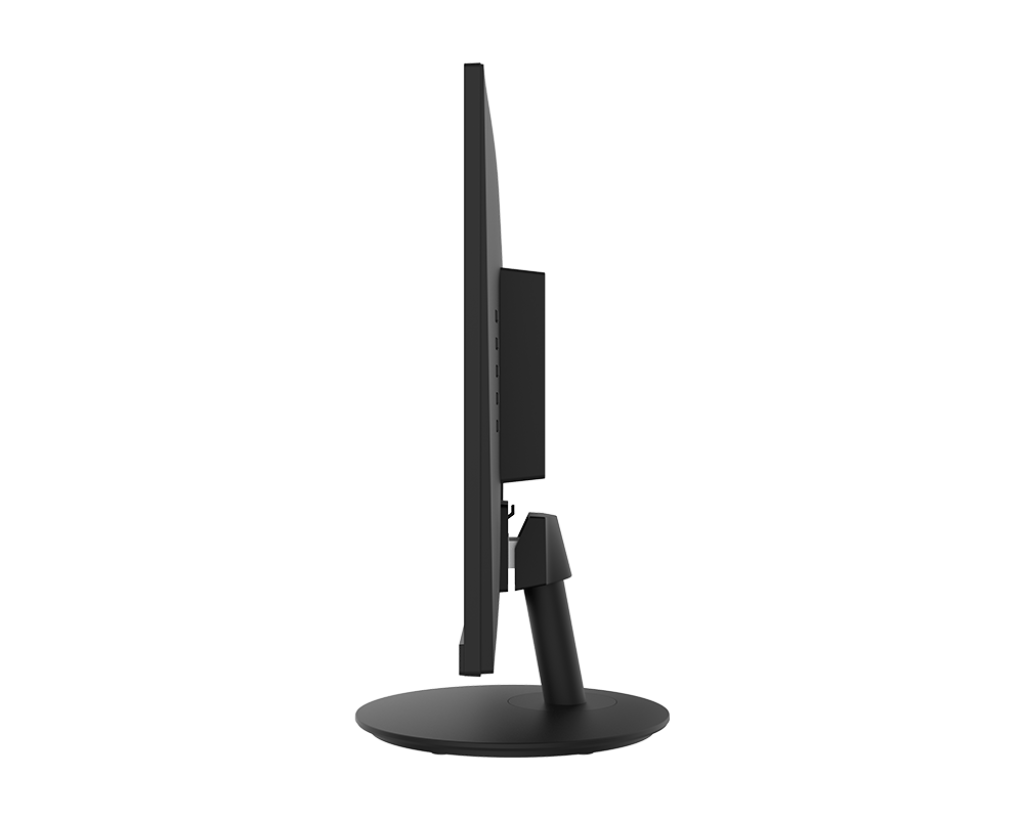 PRO MP242
MSI PRO MP242 Eye Care Monitor – 23.8-inch, Full HD, Less Blue Light, Anti-Flicker, Anti-Glare, Display Kit, VESA Mount Support & Built-in Speakers, Designed for Learning Efficiently At Home.
TÜV certification display protect your eyesight and keep your eyes healthy
Less blue light and anti-flicker technology prevent your eyes from strain & fatigue
Anti-glare display not only helps you to clearly check every line & detail for your learning, but also protect your eyes
Perfect 23.8" screen size for the programming, coding & learning
Learn with a comfortable viewing position while focusing on your courses and homework
The MSI exclusive software Display Kit provides the most convenient tool, the proper display & color mode for you while learning with it everyday
Keep the flexibility for your different devices with dual sources, HDMI & D-Sub (VGA) ports
The standard VESA-mount supported
Always allows you to play audio file with built-in speakers while learning
相關產品