NETGEAR Nighthawk RAX20 AX1800 4數據流雙頻 WiFi 6 無線路由器
AX1800 WiFi Router
4-Stream Dual-Band WiFi 6 Router (up to 1.8Gbps) with NETGEAR Armor™, USB 3.0 port
$149.99
ADD TO CART
RAX20
AX1800 WiFi Router (RAX20)
4-Stream Dual-Band WiFi 6 Router (up to 1.8Gbps) with NETGEAR Armor™, USB 3.0 port
WiFi 6: The Fastest WiFi Ever
With WiFi 6, you get the fastest speeds available, and up to 4X more device capacity than WiFi 5. Stream in ultra HD 4K/8K, video call, and more without getting interrupted or slowed down, even as you connect more devices to your network. It's like upgrading your WiFi to first class.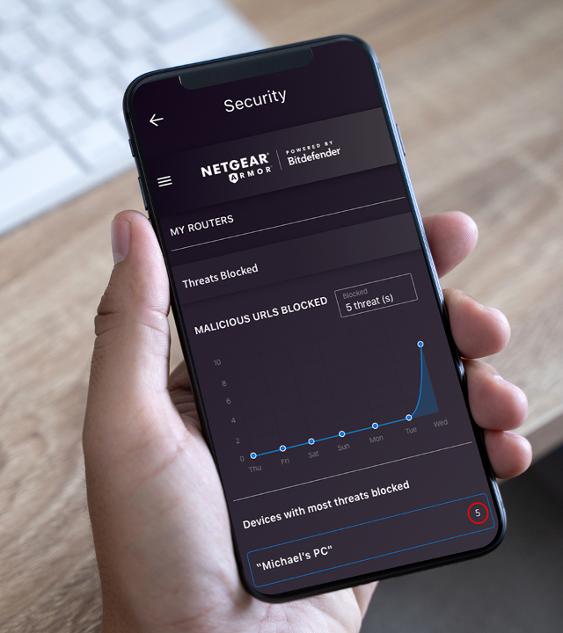 Cybersecurity for Your Home
Advanced cyber threat protection for your devices at home and on the go with NETGEAR ArmorTM powered by Bitdefender®.
NETGEAR Armor
NETGEAR Armor cybersecurity keeps your network and private data safe from online threats, at home and on the go. One subscription protects an unlimited number of connected devices, from phones and laptops to thermostats and security cameras.
Easy Setup and Use with the Nighthawk App
With the Nighthawk app, setup takes just minutes, so you can start enjoying better WiFi sooner. You can also see your connected devices, run an internet speed test, manage your NETGEAR service subscriptions, and more from the palm of your hand.


Features
Get ultra-fast wireless speeds for better 4K UHD streaming, gaming or video conferencing experience. Increase the performance for all your smart home devices even when your family is busy streaming videos or uploading media files during the Internet rush hour.
1.5X Better Performance than an AC Router‡ with up to 1.8Gbps† for fast wireless speeds
Quad-core 1.5GHz processor ensures smooth 4K UHD streaming
OFDMA§ for faster WiFi downloads & upload speeds by transmitting to several devices at the same time
4 Gigabit Ethernet LAN Ports connect more wired devices for faster file transfer and uninterrupted connections
Simultaneous Dual-Band WiFi provides a reliable, dedicated WiFi network without any network congestion
Better range throughout small to medium homes with with 2 external antennas
Technical Specifications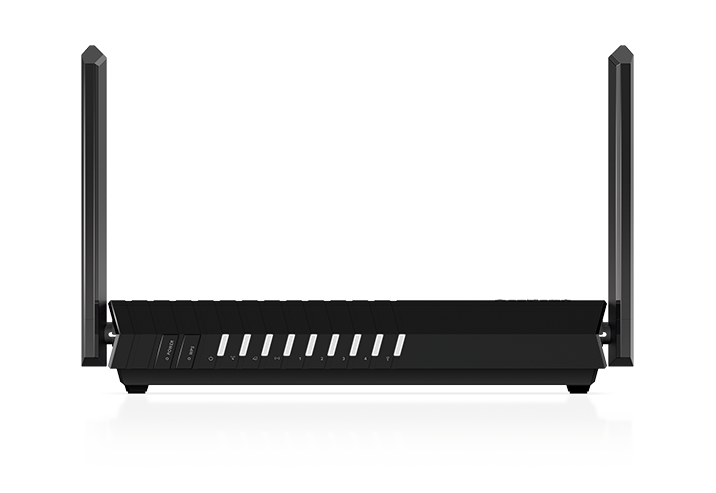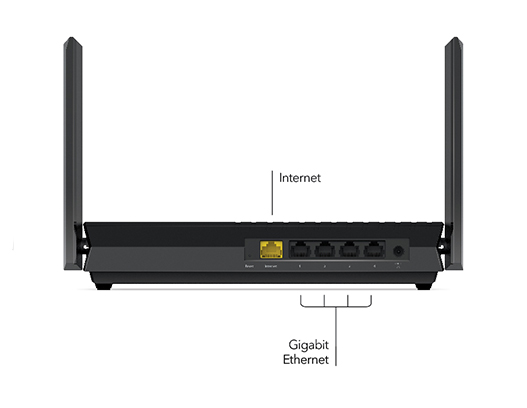 相關產品